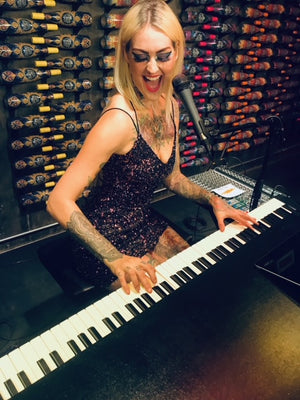 Dueling Divas Solo Request Show Tickets
Sale price Price $20.00 Regular price Unit price / per
Get ready to have a ton of fun! Brittany from Dueling Divas is coming to Unleashed for a solo request show...what is that, you may ask? Request your favourite songs and Brittany will play them live on the piano! Check out some videos of past shows on their site duelingdivas.ca.
Date: March 4, 2023
Time: 7-9pm
Tickets are limited!
*Dogs are welcome - if your dog is nervous around loud noises, it may be better to leave them at home for the show.
To reserve a table once you purchase your ticket, or if you would like to be seated with a group that purchased tickets separately, please reply to your order confirmation email or email info@unleashedbrewing.ca directly.